Place the wooden shot glass in the center circle, touch rings, and go! Each time you land the hook, move the shot glass 1 space towards your opponent. A player wins when the shot glass moves off the end of the ladder.
Get "Hooked" On A Feeling
Modern & Simple Design - Wood is finished to emphasize its natural grains. Looks great in bars, breweries, or your home.

Addicting Fun - Fast-paced interactive game that takes the traditional ring toss and puts you toe-to-toe with another player to be the first to land the ring

Bring the Party - Take HOOKS! with you to your tailgates, the beach, family vacations, camping, or even the neighbors garage party!

Raise the Stakes - Play every game Backyard Style by agreeing on a wager with your competitor before the game.

Hooks is so much more than addicting fun. Hooks cultivates great relationships! Family and friends come together to play, grow, and bond!

With the age of technology, it may seem like we are more connected, but in-fact we are less connected. Families & friends are communicating less and less which has a negative impact on mental health. "Hooks" changes that. Hooks give you a reason to play again.

Playing Hooks revives that genuine competitive connection that all we used to share as kids. Playing with with friends & family is refreshing. Emails from work are nowhere to be found. Too bad HR, i'm playing hooks😛
Frequently Asked Questions
What is included in the package?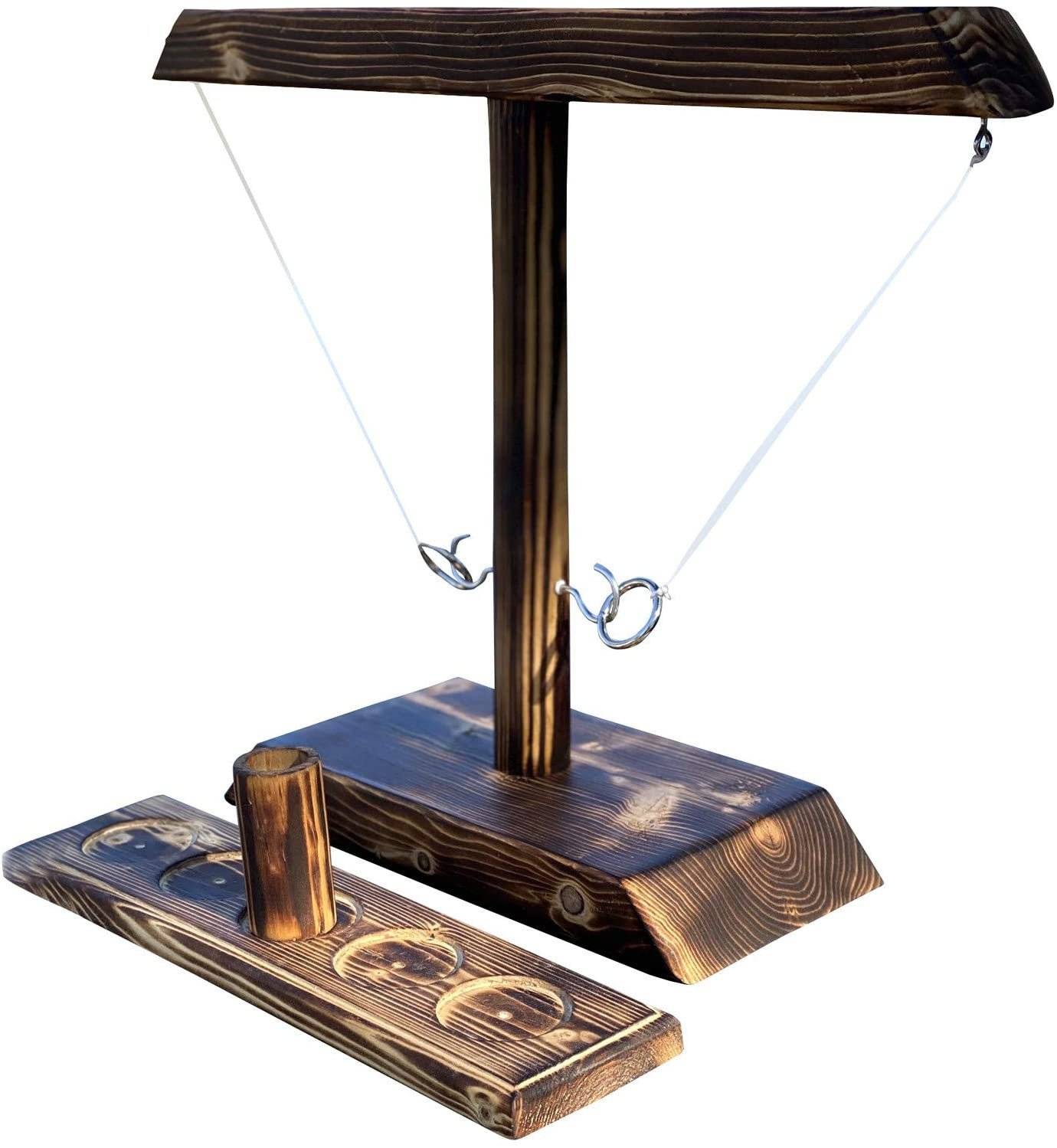 Everything pictured above is included:
• 1 RING TOSS STAND WITH HOOKS AND STRINGS
• 1 SCORING SET
• 1 SHOT GLASS
What are the dimensions??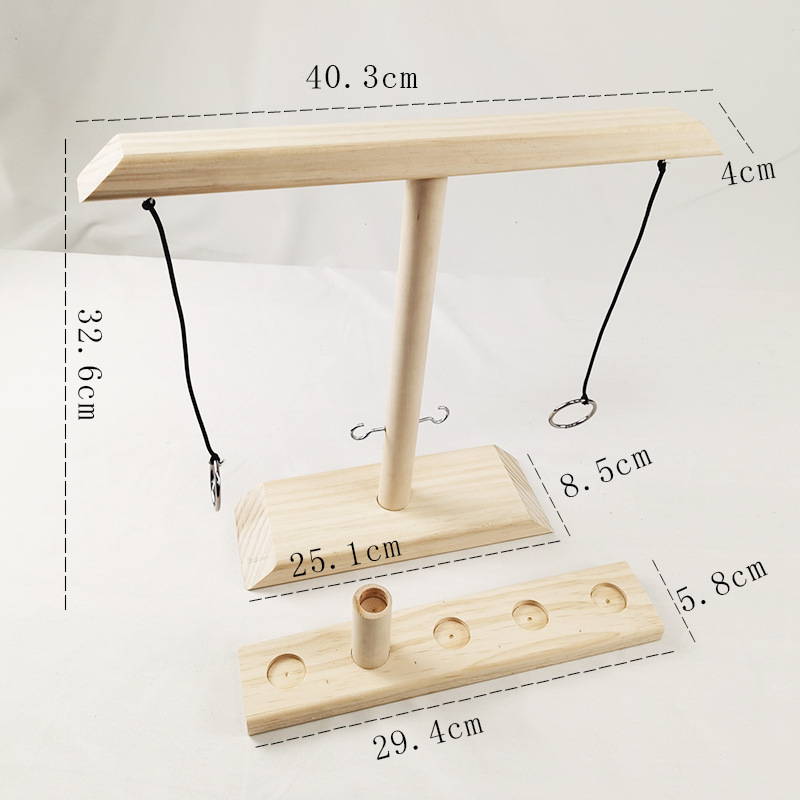 This ring toss game for perfect for adults and kids. Hooks provides hours of entertainment while helping players improve their hand-eye coordination. Players of all ages love this addictive hook and ring toss game.
You can enjoy this wonderful game time with your family, friends, grandparents, and children, and develop your hands-on skills and brainpower
Can I get a refund? No hidden obligations at all?
Yes, refunds are made very, very easy. If you don't like Hooks, contact us, and we will give you a 100% refund within thirty days of your purchase. There's no need to explain why you want a refund and no need to feel bad. All we ask is that you give us a try. We promise that we wont disappoint you.